Graduate Short Film. Lit and Rendered using Unreal Engine 4.24 & Megascans. Collaboration with Jarrod Chatham.
Below are a trailer, production stills, and lighting tests.
A tired woman goes to a mattress store where she finds beds, sheets, and human-face pillows.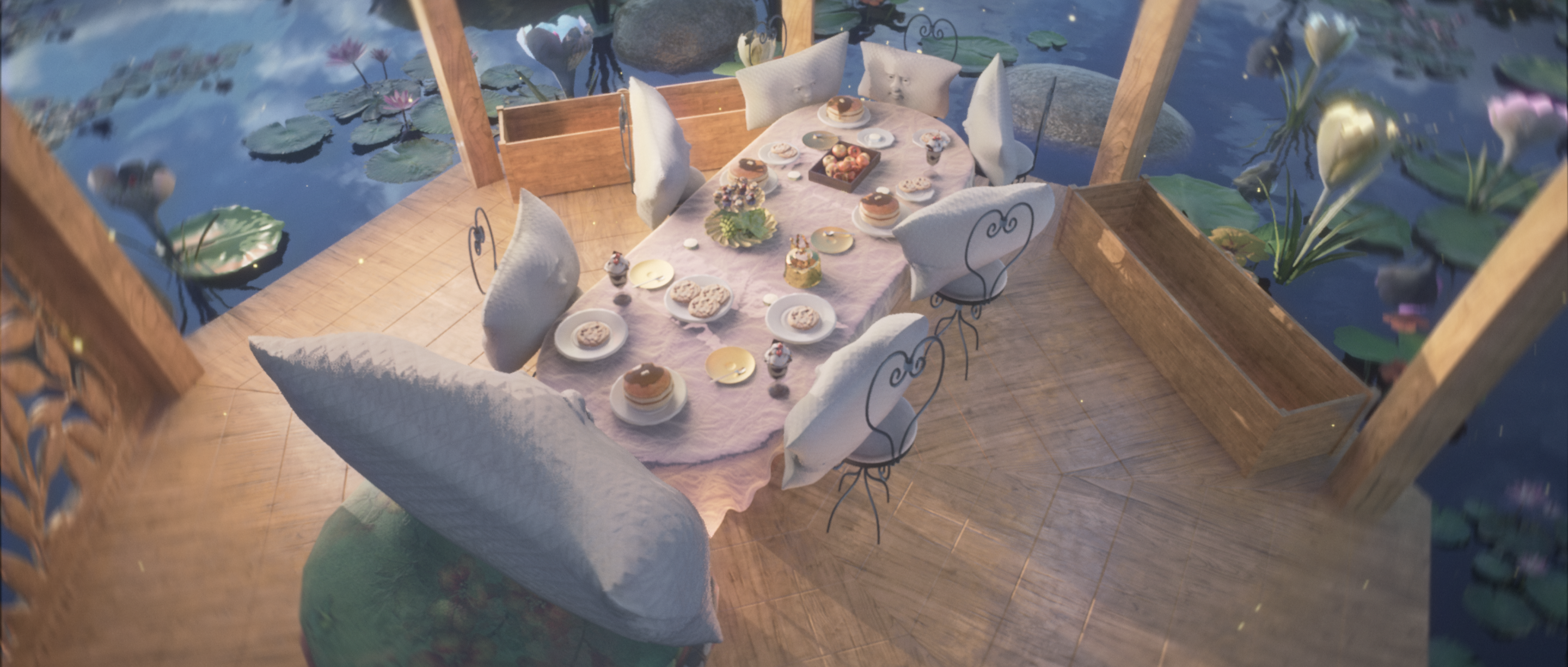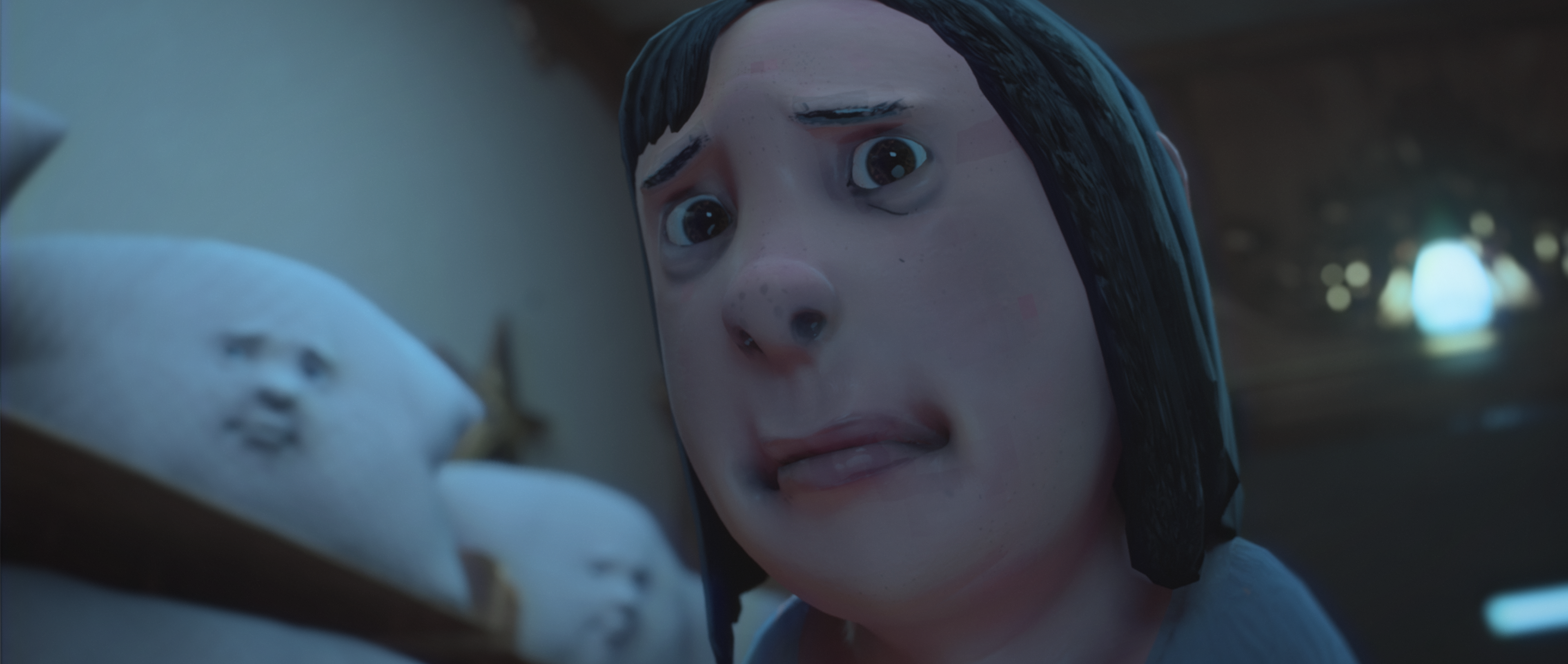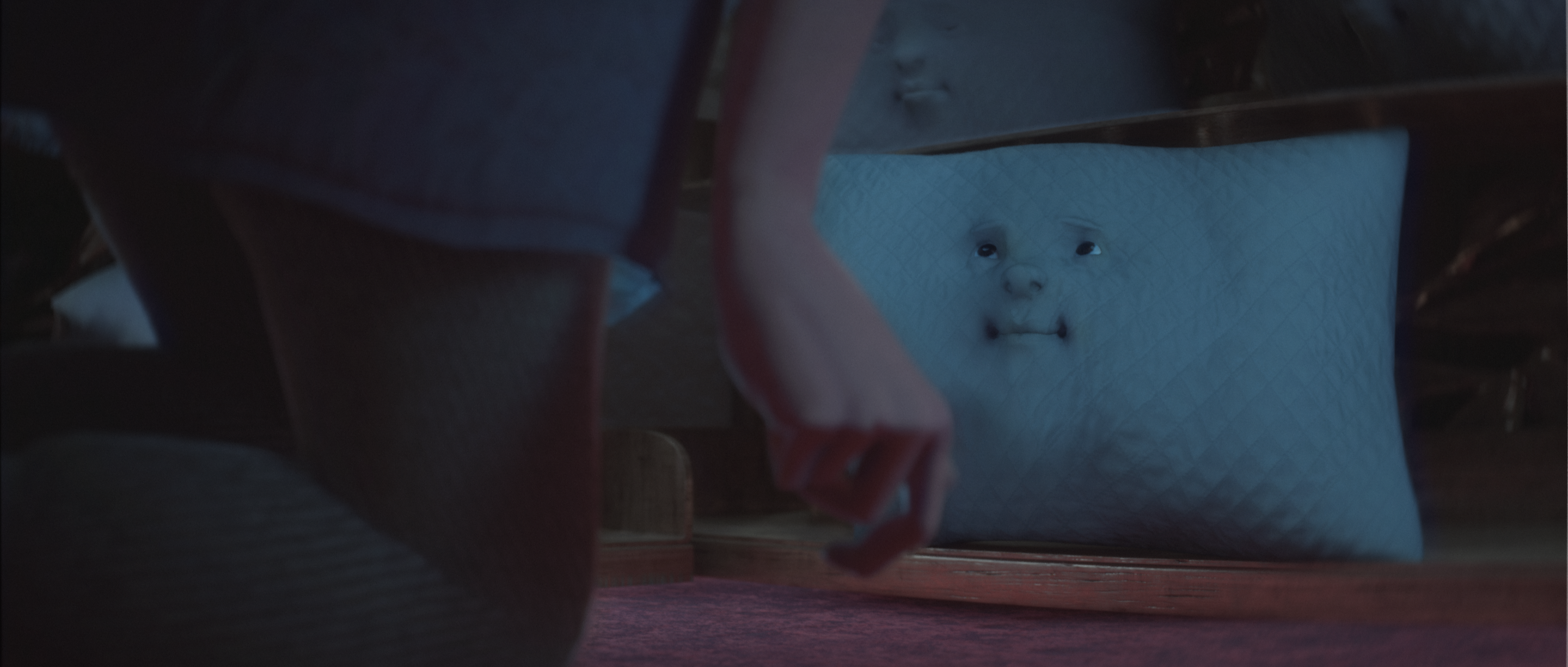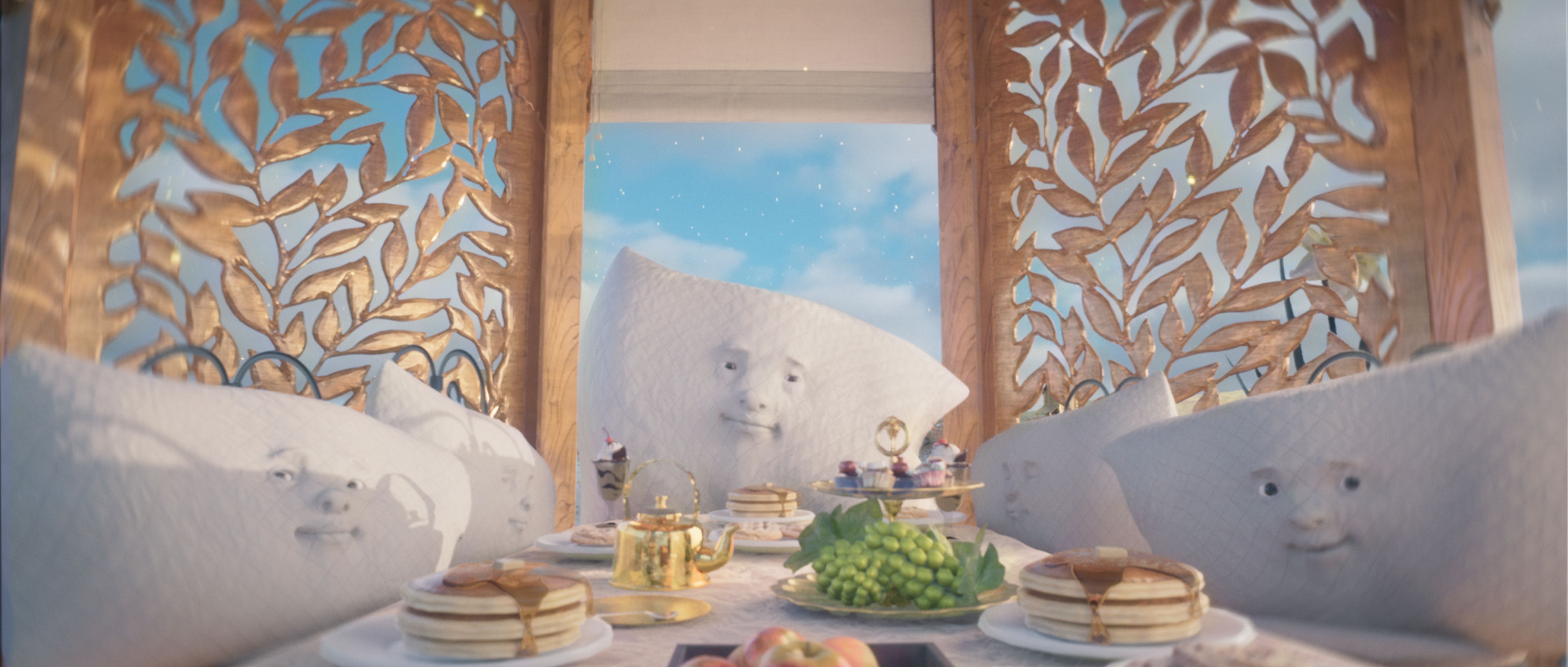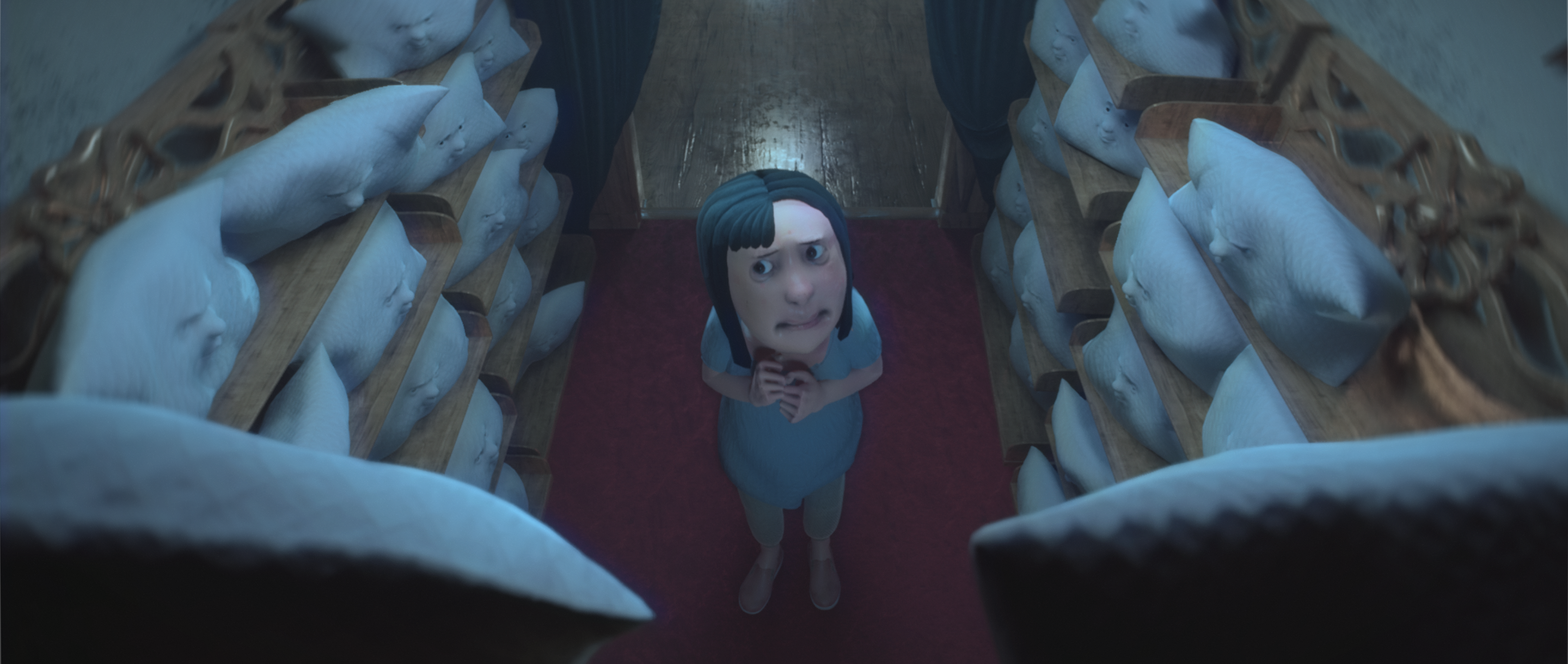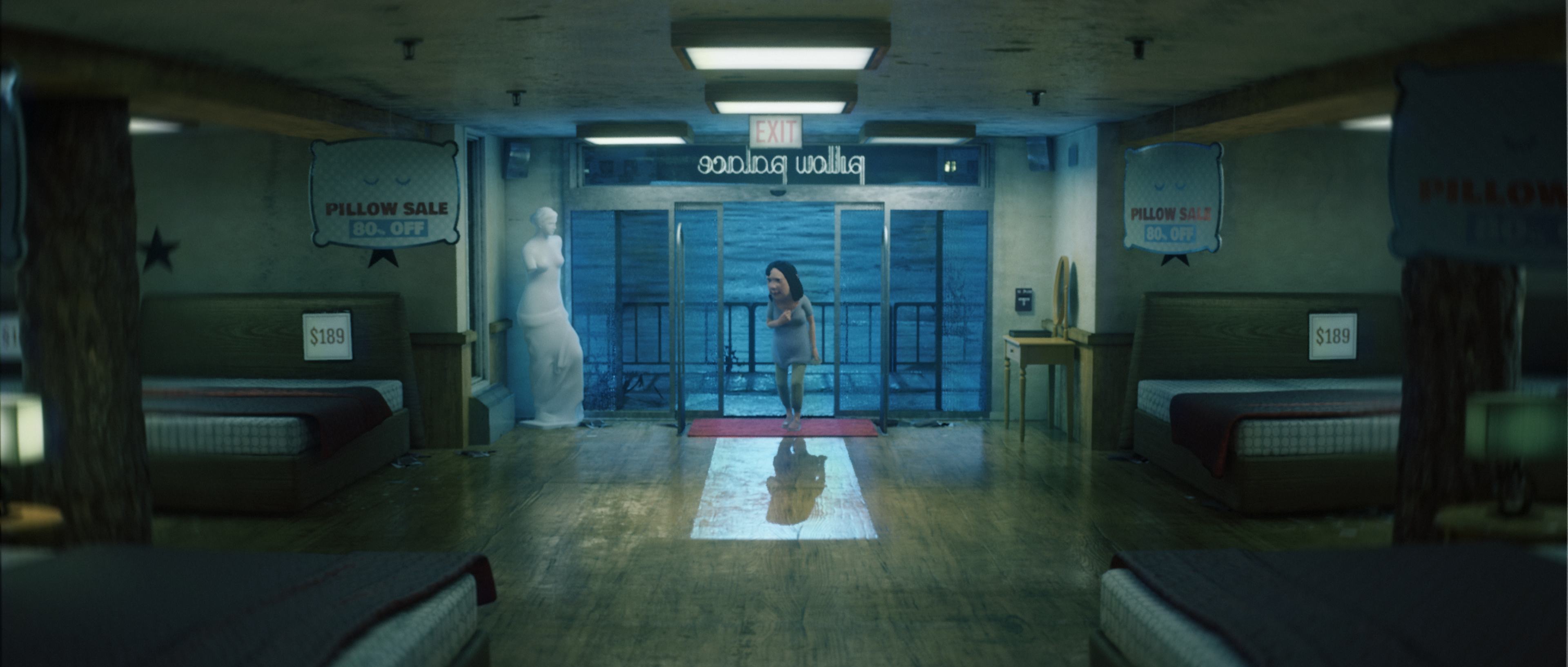 You may be wondering how I approached this lighting for this film. Below are concept designs that were done using Blender's Eevee render and Unreal Engine 4.
I wanted to really explore the pillow worlds more and see how crazy I can go with it. I modeled and set decorated with free 

assets online

.